The Best Restaurants in Portsmouth, NH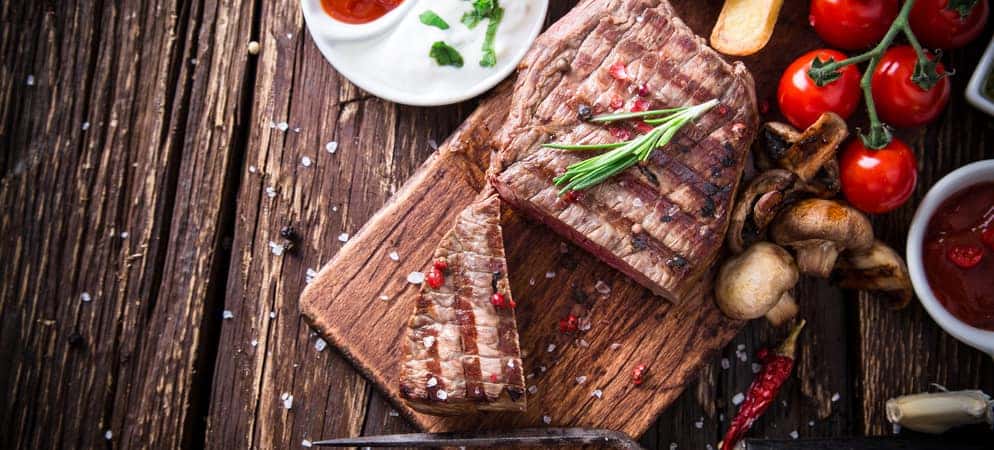 You can sample everything from classic New England cuisine to delicious French baked goods by visiting Portsmouth, NH restaurants. In fact, there's such an enticing selection available that you might find it difficult to choose. That's why we've decided to shine a light on a few of our own favorites! Pair them with flowers from a local florist for a special night out!
Explore Portsmouth, NH Restaurants
After your visit to the historical society museum, make the drive to one of these local treats for a meal you won't forget:
Black Trumpet Bistro: For a cozy place to eat that uses locally-sourced produce and meat, the Black Trumpet Bistro will serve you well. Chef Evan Mallett, a James Beard Award semi-finalist, butchers in-house and buys all spices and blends just next door at Stock + Spice. Make sure you sample their housemade condiments and preserves.
Cava Tapas and Wine Bar: For a taste of the Med, make tracks to Cava. They've fostered a wonderful Old-World ambiance, and their wine list is exceptional. Of course, you'll also find a wide range of traditional tapas dishes covering everything from char-grilled octopus to patatas bravas.
Cure Restaurant: Run by Julie Cutting, one of the few female chefs in town, Cure offers fine dining in a relaxed and intimate setting, with top dishes including liver pate and espresso-stout braised short ribs. They were voted an Open Table 2017 Diners' Choice winner, and their patio was recognized for Best Outside Dining by New Hampshire Magazine.
La Maison Navarre: If you need something light, try this charming French bakery. Croissants, crepes, and macarons keep bringing people back, and you'll even find charcuterie plate specials offered on Wednesday, Thursday, and Friday nights. As you might expect from a French establishment, their wine list is excellent.
Ristorante Massimo: Renowned restaurateur Massimo Morgia uses New England delicacies to transform classic Italian favorites. Everything from seafood to seasonal vegetables are selected for freshness, variety, and flavor, and they stock exquisite Italian and Californian wines from some of the world's best vintners.
Contact Us Today to Find Out More About Portsmouth, NH Restaurants
Whether you want to hear about the best Italian restaurants in Dover, the best Mexican restaurants in New Hampshire, the best museums in Dover, or get involved with the community, you can turn to Dover Honda. Contact us online today for recommendations!
More From Dover Honda
You can sample everything from classic New England cuisine to delicious French baked goods by visiting Portsmouth, NH restaurants. In fact, there's such an enticing selection available that you might find it difficult to choose. That's why we've decided to shine a light on a few of our own favorites! Pair them with flowers from…

Are you looking for a family-friendly activity in Stratham? Take a Saco day trip and visit the Rochester Historical Society Museum. When you visit, you'll have the chance to check out a few of their programs and services while learning about their research and collections. Here is a rundown of the available programs and collections…