2019 Honda CR-V Maintenance Schedule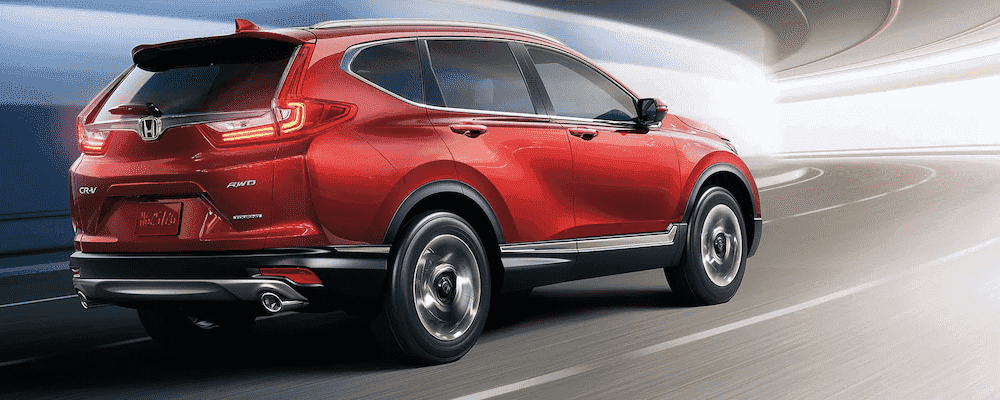 The Honda CR-V was built to survive everything Portsmouth streets throw its way, from errands to little league games and even road trips. However, the only way your CR-V will live its longest, happiest life is if you abide by the 2019 Honda CR-V Maintenance Schedule. Find out more about the maintenance plan for your CR-V with the Dover Honda service center.
---
---
What is the Honda CR-V Maintenance Schedule?
The Honda CR-V service schedule is an average recommendation that can potentially be affected by your personal Rochester-area driving habits. With that said, the recommended CR-V schedule is as follows:7,500 – 22,500 – 37,500 – 52,500 – 67,500 – 82,500 miles
Inspect tire treads
Check tire pressure
Rotate tires
Check and replace fluids
Oil and filter change
Brake inspection
Lubricate throttle linkage
15,000 – 45,000 – 75,000 – 105,000 miles
Rotate and balance wheels
Inspect undercarriage
Inspect shocks and struts
Inspect and adjust clutch pedal
Lubrication of chassis and all hinges
Replace oil drain plug
Replace oil gasket
Replace windshield wipers
Replace spark plugs as needed
Replace air conditioning filter
Check A/C and heater operation
Service transmission
Inspect park brake
Re-torque drive shaft
Check lights interior lamps, and exterior lamps
Check steering systems, steering gear box, and steering wheel
Take on a road test
Check fuel systems
Check differential oil
Check brake linings and hoses
30,000 – 60,000 – 90,000 – 120,000 miles
Service transmission
Service battery and clean cables
Replace differential oil
Inspect transfer case oil
Inspect air elements
Inspect all exterior and interior lamps
Inspect fuel tank cap gasket, fuel lines, and connections
Service PCV valve
Lubricate propeller shaft
Lubricate wheel bearings
Propeller shaft flex coupling inspection
Check battery and clean terminals
Road test and quality control
Driving conditions can definitely affect some of the above services. For example, if you off-road frequently, or even encounter harsh conditions regularly on Somersworth roadways, you may need certain services performed more frequently. Consult one of the Dover Honda certified technicians for additional recommendations.
Schedule Your Service at Dover Honda
Don't put the welfare of your CR-V in jeopardy, commit to regular maintenance with the Dover Honda service center. Our state-of-the-art facilities and experienced technicians ensure the maximum health of your car by using only genuine OEM parts in all of our services. OEM parts are made specifically to fit your CR-V and last much longer than aftermarket parts. Looking to save money on your Honda maintenance? Check out our Honda service specials. Experience the service difference by scheduling your appointment with Dover Honda.
More About Honda CR-V Features
The Honda CR-V was built to survive everything Portsmouth streets throw its way, from errands to little league games and even road trips. However, the only way your CR-V will live its longest, happiest life is if you abide by the 2019 Honda CR-V Maintenance Schedule. Find out more about the maintenance plan for your…

Anyone can see that the Honda CR-V looks sleek and stylish from the outside, but what lies within the 2019 Honda CR-V interior? You'll be blown away by the roomy design, high-tech features, and premium amenities onboard the latest model. Check out our favorite features within the Honda CR-V interior below and schedule your test…