How To Reset Oil Life on a Honda Civic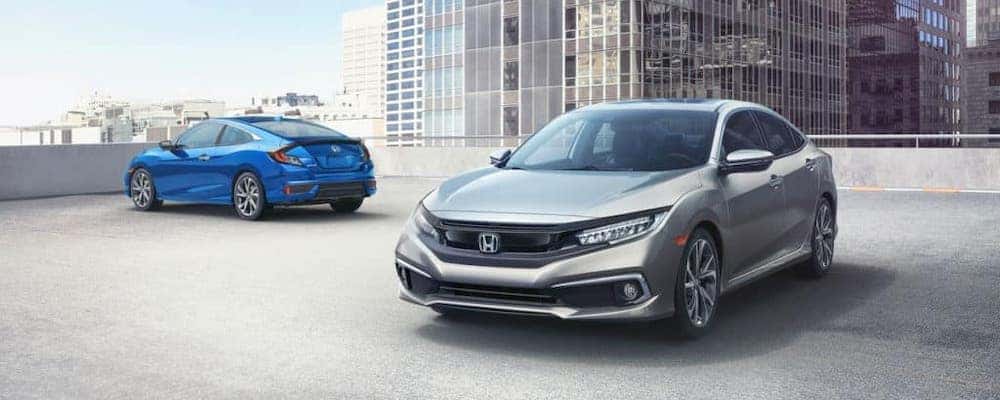 The Honda Civic has a helpful feature that tells you how much life is left in your oil before you absolutely need an oil change. A lot of Salem drivers have come to rely on it. Once you've changed the oil in your Honda Civic, the oil life indicator should read 100% and the Honda Civic oil light (a little orange wrench) should go away. But if you're still seeing the little wrench, or the oil life is at a low percentage, you will have to reset it so you don't miss an oil change. The expert service technicians at Dover Honda of Dover will always reset the oil life for you when you bring your Honda in for service. But if you find yourself in this situation because you've had your oil changed somewhere else, don't worry. We give step by step instructions below on how to reset the oil life on a Honda Civic.
How to Reset Oil Life on a Newer Honda Civic
Getting rid of the Honda Civic oil light on newer model cars is a little different than on older cars. Follow these steps:
Use the ignition button to turn on the car's power without turning on the engine
Press the Menu button (the button with the little "i" on it on the left side of the steering wheel) twice
Press "Enter" and hold until you see the maintenance screen
Scroll through the onscreen choices until you see the oil life option (usually "Item A")
Press and hold "Enter" until the oil life has reset to 100%
How to Reset Oil Life on an Older Honda Civic
It's actually simpler to get rid of the Honda Civic oil light on older cars. That's good, because you don't want to be driving an older car around the Saco area without knowing whether it needs an oil change!
Turn on the power without starting the engine
Press and hold the "SEL/RESET" button until the oil life indicator starts to blink, then release.
Press and hold the "SEL/RESET" button again until the indicator stops blinking and resets to 100%.
Schedule Service at Dover Honda
Of course, you won't have to worry about any of this when you schedule your next oil change at Dover Honda. Our expert Honda technicians know what they're doing. We even make it easy for you to get service. Did you know you can schedule service online? We also have service coupons available to make maintaining your car even more affordable. We're conveniently located near Stratham, so drop by or contact us today! If you would like to learn more, take a look at even more helpful service guides such as how to change a Honda key fob battery, and so much more!
More from Dover Honda
If you're in need of a midsize pickup truck that can handle your work and outdoor adventures, without draining your wallet dry at the pump, then you'll want to take a closer look at the 2022 Honda Ridgeline gas mileage. With the surprisingly generous Honda Ridgeline MPG ratings, you can minimize the impact of the…

The 2022 Honda Civic is a fun, affordable, and efficient vehicle, making it a great choice for drivers in Stratham. Better yet, you can customize your Civic Sedan by choosing from the new interior and exterior Honda Civic color options. What are the Honda Civic color options? Check out the options below, and then learn…

Saco is buzzing with the upcoming release of the 2023 Honda CR-V. These SUVs have been one of the most reliable and efficient vehicles that be driven today. With the CR-V, you get an efficient SUV that can give you a thrilling driving experience, which is why there's so much anticipation for them. If…