Why is My Car Battery Leaking?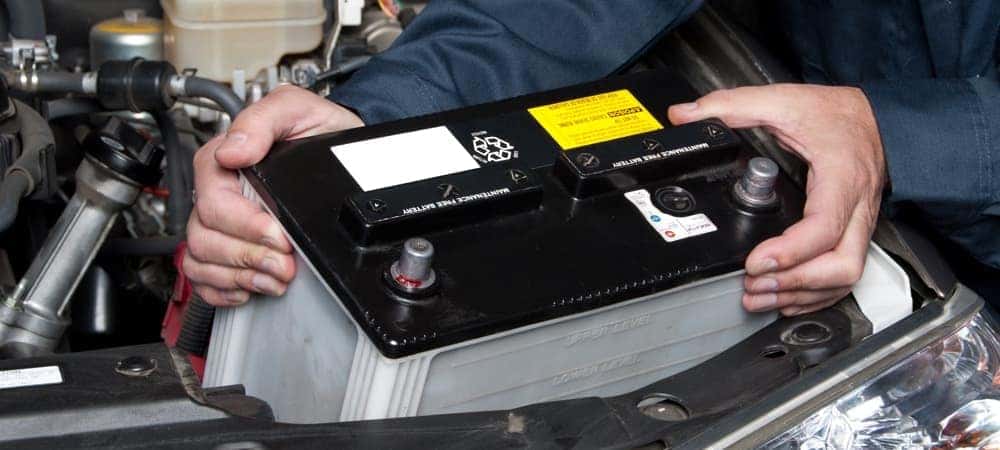 Your vehicle's battery is an essential part you'll want to take good care of. When you notice a leak or significant damage, you'll want to view this checklist of possible reasons why it's leaking. Your car battery leaking acid into your hood is dangerous. If this is the case, you'll want to bring your vehicle into our service center.
What Can Cause A Leak?
There are a few different things that can cause a leak in your battery. Whether there's been an accident or it's worn in time, you'll want to have it disposed of and replaced. Be sure to keep an eye out for these signs of wear or damage:
Crack in the battery
The cell caps aren't sealed properly
The battery is warped
The battery is damaged
If you notice one of these signs, don't make contact with the leaking battery and don't wait to bring your vehicle into our service center. You'll want to have it taken care of as soon as possible and we at Dover Honda can help.
How Do I Dispose of the Bad Battery?
Once you notice a leak, make sure you don't come into contact with the fluids leaking out. These liquids are most likely the car battery leaking acid and not the water component of the mix. What you'll want to do is contact the garage you had the battery replaced at previously. They will dispose of the battery for you. If they don't, you can contact your local recycling center and they will take care of it.
Learn More at Dover Honda
Find these issues early on and bring your vehicle in to have them fixed to ensure it lasts a lot longer on the Dover Honda streets. If you have any issues with the battery, engine, spark plugs, or even strange noises, want to know what color is brake fluid, or simply need some routine maintenance on your Honda CR-V, our technicians can help. We even offer part and service specials to help you replace and repair whatever you need for a more affordable price. Contact us today to schedule service, or take a moment to learn more about Honda CR-V trim levels.